New English words occur day by day. Some become popular, and some sink or disappear in months or years. Here we collect 100 hot new words, including meanings and sentences, to show you the alive English in today's media and communications.
2021 New words:


quality time
n.

time that you spend with someone, giving full attention because you value the relationship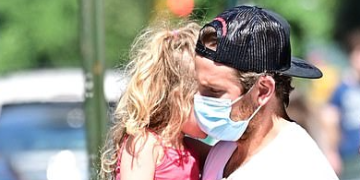 Cooper spends
quality time
with his little girl as he carries his daughter in arms during masked-up outing in NYC.
Daily Mail
The 100 new words with sentence are not limited to 100 words. Our editors maintain the list monthly and keep it 100 words around; they add or remove words, definitions, and examples to cover the latest hot words.
Group 1: accidial - conlang