We provide multiple tools, interactive practice/test, and printable PDF worksheets to help users study or exercise for each difficult word list. Here is a concise introduction for them.
1. Printable PDF Worksheets
You can print three types of PDF Worksheets from the buttons of the List page. We actually create PDF by browsers; all modern browsers support this feature. Our demo samples are done with Google Chrome.
Word List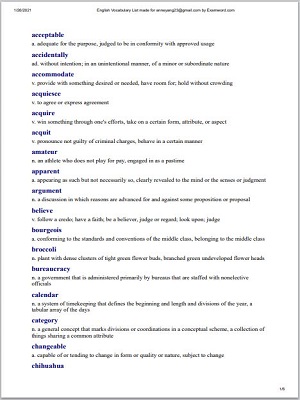 Word Card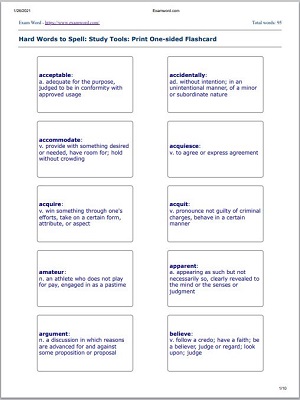 Word Flashcard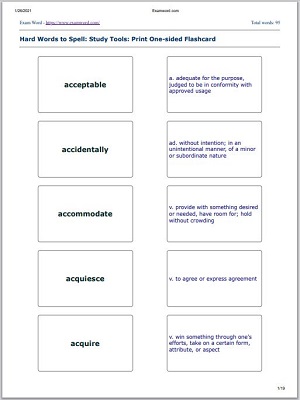 2. Pronounce Words of the Page
You can let your computer pronounce the words on the current page.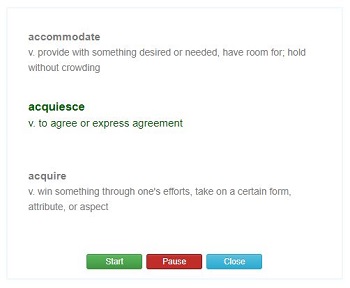 3. Interactive Practice
There are two handy tools for online exercise and test for each word.
Spelling

Match Quiz

4. Manage & Mark Word
You can manage words by marking them as New, Known, and Review status through either the Note page or Panel page to speed up your studying. You can also save statuses to the cloud and sync back if your device has trouble or want to switch to other devices.
By Note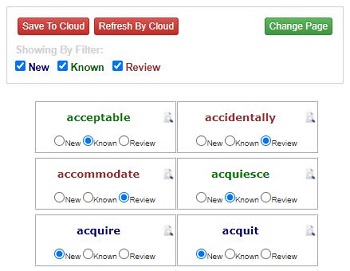 By Panel