Vocabulary Test Online
English vocabulary test tool for K12 and main exams
This is an all-in-one tool to estimate the test taker's English vocabulary skills with various built-in test levels, from middle school and high school spelling words to standardized exams.
Some may use "Random Meaning Quizzes" or "Vocabulary Test by Exam" to review known words or study new words, but "Vocabulary Test Online" is a pure online test tool.
It is designed for a real test scenario to evaluate the test taker's vocabulary skills. A test sheet of 20 words will be produced dynamically based on a specific level. The app will count the time and give a score after your submission.
In addition to self-thaught students, the tool has a tutor version too. If you are a tutor, you can customize a page for your students with a special button to send the test results to your email. It's a quick way to estimate or check vocabulary skills. 
"Vocabulary Test Online"  is a free tool; either tutor version or not, it opens for all accounts.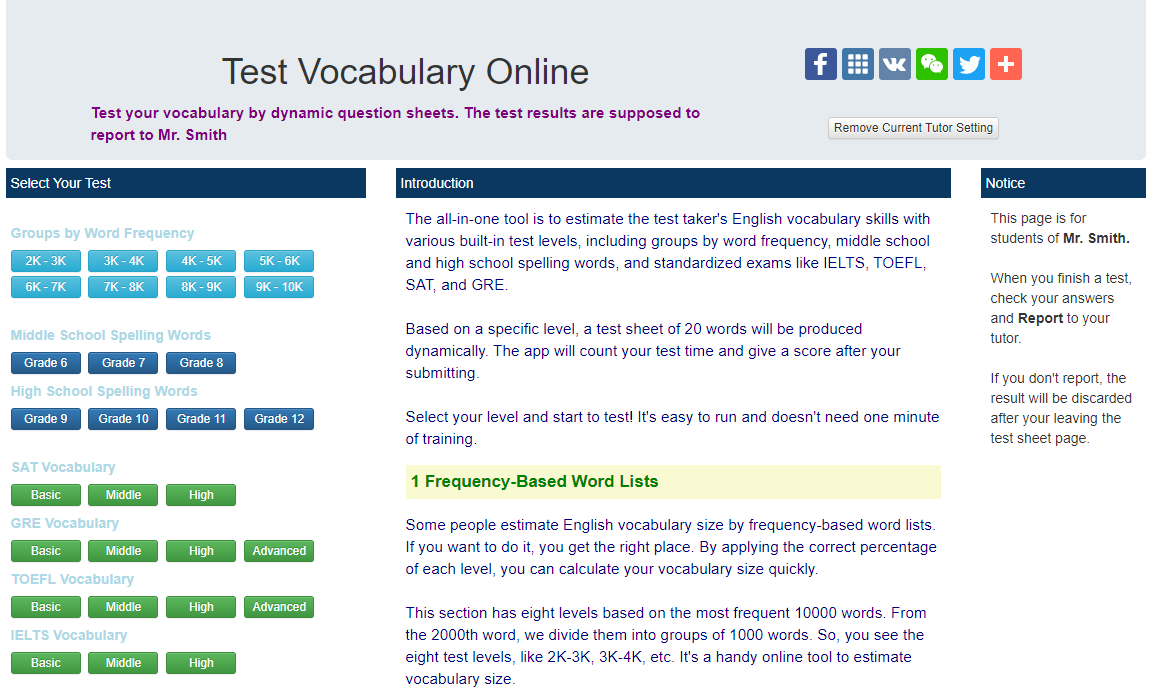 Test actions and Sheet: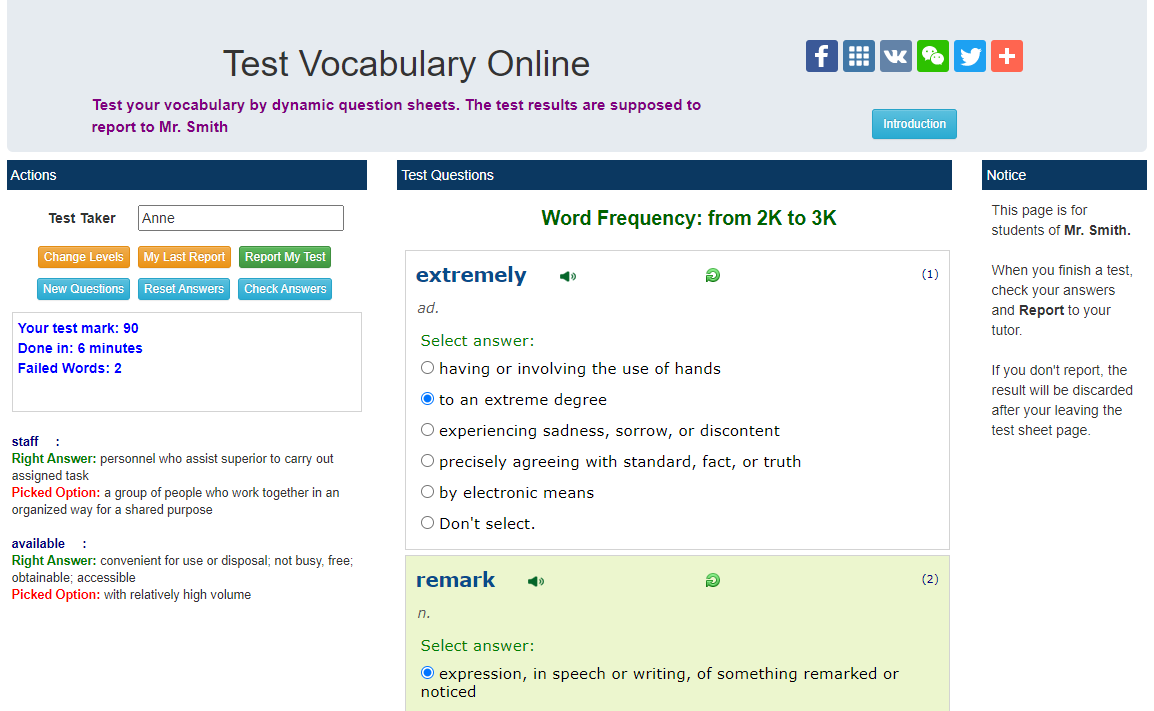 Random Meaning Quizzes
Check vocabulary skills based on word lists on the website
The feature is attached to each exam-related vocabulary offered on the website. In the sublist page, you can trigger the "Match" button, which consists of 10 random words and options of possible meanings.
If you get the correct answer, the interactive sheet will respond immediately. It's a handy and quick way to estimate vocabulary skills. It also offers a search button per word to get more information like meanings and example sentences.
So, you can use it as a review or warmup tool for unfamiliar words. "Random Meaning Quizzes"  is a free tool; users can run it without an account.
Making your Random Meaning Quizzes
IELTS Vocabulary Quizzes
TOEFL Vocabulary Quizzes
TOEIC Vocabulary Quizzes
PTE Vocabulary Quizzes
ECPE Vocabulary Quizzes
SAT Vocabulary Quizzes
ACT Vocabulary Quizzes
These random quizzes are like below.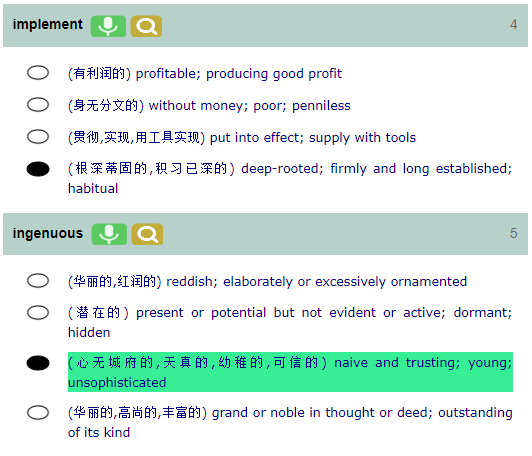 Vocabulary Test by Exam
Basic vocabulary test for main ESL exams
We have developed an online app to test vocabulary levels for popular exams like IELTS and TOEFL. This tool supports some native language definitions in addition to English explanations. 
It is based on a word bank of 1000+ words and makes the test sheet with 12 randomly picked words. As a real test, it will count the time and give a score after you submit it. For wrong answers, you can see the correct ones and their sentences that help to study unknown words in time.
If you save to the cloud, you can check and compare your answers in the future. The app cannot run on a small cell phone; you need a larger screen, like an iPad, to start it.
"Vocabulary Test by Exam"  is a free tool, but you need an account to sign on before saving your test data.
Vocabulary Test for IELTS, TOEFL, SAT, and ECPE with definitions of multiple non-English languages.